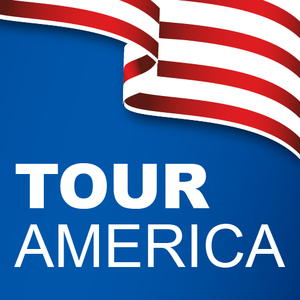 Tour America is a New York based tour company that offers tours in New York City, Brooklyn, Queens and the Bronx. Tour America also offers one-day tours to Boston, Philadelphia, Amish Country and Washington DC. We offer tour bus services to the Woodbury Common and Jersey Gardens Outlet malls from Manhattan several times a day, seven days a week. Tours are available in English, Spanish, Portuguese and Italian. All services are provided by our professional guides on comfortable air-conditioned vehicles, including Sprinters, Setras and Van Hools.
The New York Tours depart from various hotels around Manhattan such as the Pennsylvania Hotel, Radisson Lexington, New York Sheraton & the Milford Plaza. Our tours have scheduled departure times, and reservation is required. Travel can be booked online, by email or directly by phone. Our office is open 7 days a week, from Monday to Friday between 7a.m. - 11 p.m. (East).
Our prices are among the best in New York City and we work with travel agencies and tour operators worldwide. Agents can register on our website to book or you can contact us directly by phone or email.
Some of our most popular tours in English are Harlem on Sunday, Day Tour to Boston, Philadelphia and Amish Country or Washington DC; And our shopping tours.
Harlem on Sunday highlights famous Harlem fashion venues, including the Apollo Theater, Morris Jumel Mansion, Strivers Row, Martin Luther King Blvd, St. John the Divine and Columbia University. The highlight of the morning is a Mass, featuring a Harlem gospel choir, inspiring music loved all over the world.
Day trips to Washington DC, Boston and Philadelphia are 12 to 15 hours and operate throughout the year. Our most popular tour of Washington DC runs on Mondays, Tuesdays, Wednesdays and Saturdays. We stop at the Lincoln Memorial, Jefferson, Vietnam, Korean and Iwo Jima, The White House, The US Capitol. And spend a moment by the Smithsonian Air & Space Museum. Places of interest in Boston are, Freedom Trail in the heart of Old Town, lunch at Faneuil Hall, a ferry ride from the harbor, a stop at the USS Constitution and a stop at the famous Harvard University in Cambridge . In Philadelphia, we visit the Historic Center including Independence Hall, Liberty Bell, Betsy Ross House and we have a special stop at the Philadelphia Museum along the famous Rocky Stairs. Then we visit Lancaster County; Amish's first home settlers still exists today. We took a horseback and buggy ride through the farmland, and visited a replica of the Amish farm to see how an Amish family really lives in today's times.
In Philadelphia, we visit the Historic Center including Independence Hall, the Liberty Bell, the Betsy Ross House and we have a special stop at the Philadelphia Museum alongside the famous "Rocky" movie steps. Then onto visiting Lancaster County; First home of Amish Settlers that still exists today. We take a horse & buggy ride through the farmlands and visit the replica of Amish farmhouse to see how real Amish family lives in today's times.
Do you want to go shopping? Bus tours to Woodbury Common operate four times a day from Manhattan to allow easy access to more than 200 stores, offering designer products such as Calvin Klein, Ralph Lauren, Nike, Coach, Banana Republic, J Crew, Versace, Tommy Hilfiger, Osh Kosh B'gosh, Gap and any brand you can think of. This really is shopping while you enjoy leisure time!